Between 1896 and his death in 1926, Claude Monet painted about 250 pieces in the
Water Lilies series
. Sixty of them, eight full murals, reside in purpose-built oval rooms in the
Musée de l'Orangerie
. The other 190 are scatter throughout the world, primarily in museums, as individual pieces (for the most part).
The Cleveland Museum of Art has one. It is part of a triptych whose other parts are in Kansas City, Missouri, and St. Louis, Missouri. They have been reunited for a brief visit (until the new year).
The Cleveland Museum of Art and the Royal Academy of Arts in London have organized an exhibition that examines the role of gardens in the paintings of Claude Monet and his contemporaries.
Painting the Modern Garden: Monet to Matisse
I loved seeing the immensity of the three water lily paintings together, but this exhibition is large and comprehensive. Some of my favorite pieces weren't even by Monet. There is a striking
Sargent
and an ethereal Berthe
Morisot
. Cleveland is very lucky.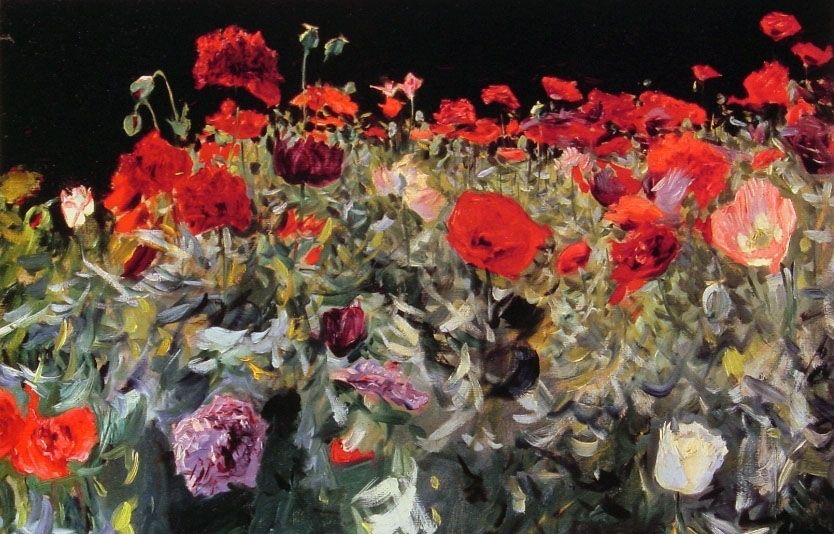 not the John Singer Sargent on display in the exhibit